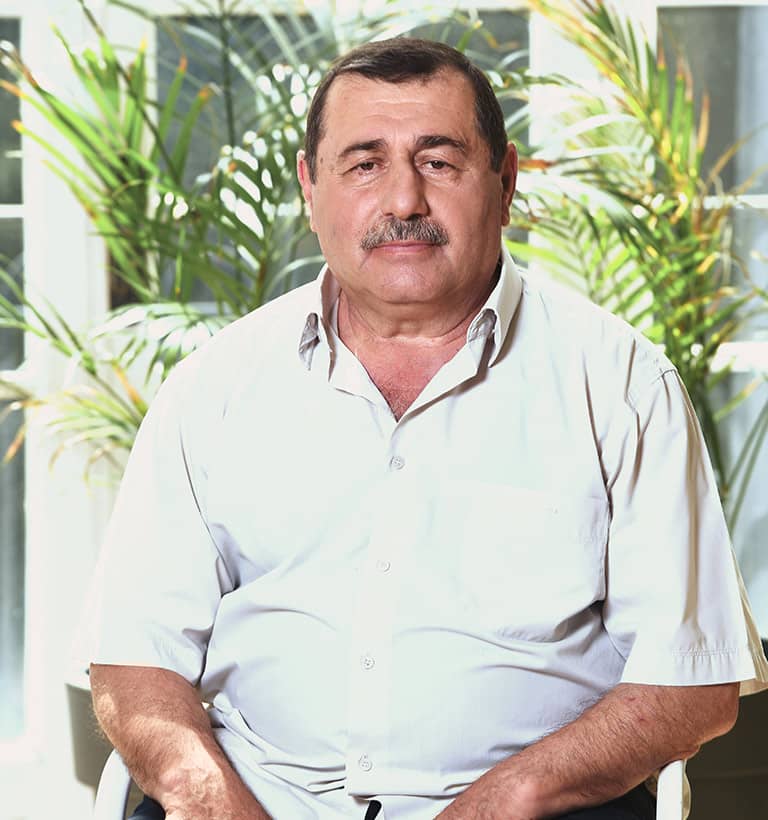 Graduated from Krasnodar Polytechnic Institute in 1975 majoring in Tobacco Technology.
From 1975 to 1982 he worked in the fermentation plant of "Tbilisi Tobacco" and in the division of "Saktambako".
From 1983 to 1987 he was the representative of the Soviet Union in foreign trade in the Republic of India, being involved in tobacco purchase.
From 1988 to 2000 he worked in "Tbiltambako" union.
From 2000 up to present he has been working in "Tbilisi Tobacco" – as a head of the plant.